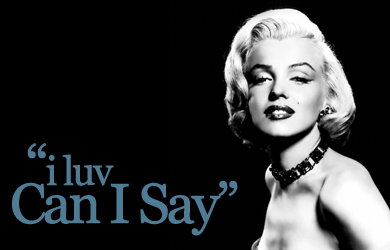 Hello everybody.
As you might have noticed, our new website is up and hopefully running smoothly to meet your high web 2.0 standards. It took it's time, yes, but now we're back with a new online-home.
So whats going on in the Can I Say world? We're shooting our first music video for the demo track "Neonlight". We booked 3 live shows in september, head over to the live dates to see more details. We hope to see you there. And of course, you should drop us a line in our new (awesome) guestbook.
Say "hi" to marilyn, our new old logo.
the Can I Say.
Paul, Bernhard, Markus.