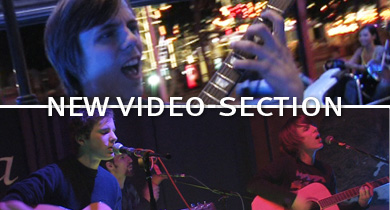 Hi there, fan, friend or guy with a serious browser-problem!
After a long period of trash-posts and bad photoshop here comes a blog entry that actually contains info.
As some of you might know, we did a video for the song "neonlight" and recorded our acoustic-gig in Cafe Carina.. and now you can finally indulge yourself in those videos in the, you guessed it, video-section or on myspace.. or on youtube.. whatever. watch'em! Like 'em!
love, kisses and other kinky sex-fantasies!
Yours, the Can I Say.